About Health Care for All - Minnesota
Health Care for All Minnesota (HCA-MN) is dedicated to promoting affordable high-quality healthcare for every Minnesotan through advocacy, education and community organizing. The organization was founded in 2004 under the name Minnesota Universal Health Care Coalition and was renamed as Health Care for All Minnesota (HCAMN) in 2012.
We believe healthcare is an essential human need and that unequal access to healthcare is an injustice. We believe a financial system where premiums are based on ability to pay is the only way we can provide comprehensive, affordable, high-quality healthcare for every person. Our ultimate goal is to achieve a single-payer healthcare financing system for Minnesota.
Over the course of our history, we have been blessed with a talented board of directors and a series of very effective executive directors. Our board has included many of the leading advocates of single-payer health care in Minnesota for over 30 years. Our executive directors have included the following people: Amy Lange (retired midwife), Eileen Weber (UMN School of Nursing faculty), and Erin Koegel (Minnesota House of Representatives member). Most recently, we enjoyed a six-month consultation from a very effective program coordinator (Jessica Kaufenberg).
Our key strategic goals at this time are widening our public education programs and building a statewide coalition of organizations to support the movement for single-payer health care in Minnesota. Please read on for more details.
OUR VISION
Provide universal and high quality healthcare coverage
Cover all types of care, including dental, vision and hearing, mental health, chemical dependency treatment, prescription drugs, medical equipment and supplies, long-term care and home care services.
Provide permanent healthcare coverage regardless of health, financial or employment status.
Ensure patients the freedom to choose their doctors, hospitals and other providers.
Restore to doctors and patients the ultimate authority over decisions about medical care.
Remove the power of private corporations to make health policy and gives this power back to the community
Reduce costs by cutting administrative bureaucracy, not by restricting or denying care.
Fund based on the person's ability to pay, so as not to deny full access to any Minnesotan.
Focus on preventive care and early intervention to improve the health of all Minnesotans and reduce costs from untreated illnesses and diseases.
OUR GOALS
Unify a state based movement of committed individuals and organizations to:
Educate and engage Minnesotans on the issues of healthcare financing reform
Build a base of support for reform, connecting individuals and groups
Work with legislators to pass and implement healthcare financing reform for Minnesota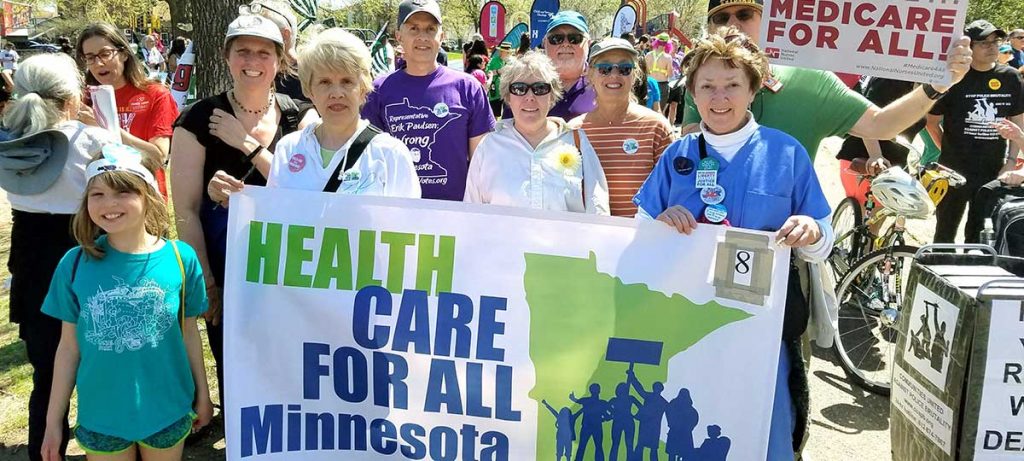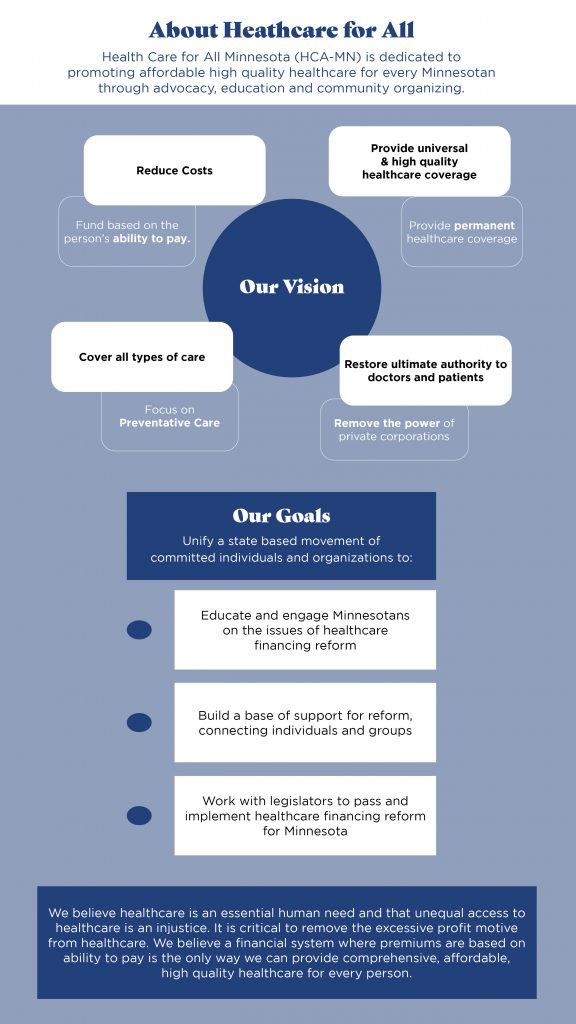 HCA-MN Board of Directors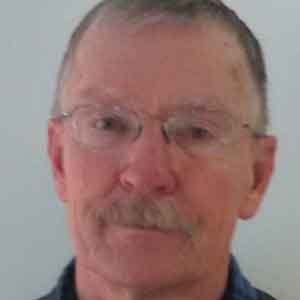 Mark Brakke, Chair Mark Brakke is a retired family practice doctor with experience in health systems management. After undergraduate and doctoral preparation at Northwestern University he practiced in Coon Rapids until 2014.  Along the way he had stints as clinic board chairman and clinic medical director. He also served on the Health Partners Board of Directors and Allina committees focused on quality healthcare.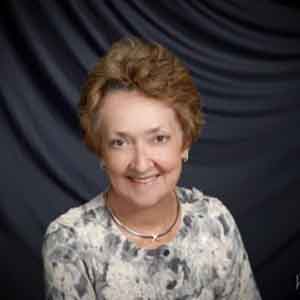 Anne Jones, Vice Chair Anne C. Jones RN, BSN, MA.  Bachelor of Science in Nursing, University of Minnesota.  Master of Arts, Health and Human Services, St. Mary's University of Minnesota.  Practiced nursing for over 45 years.  Experience includes direct patient care for general surgery patients, medical and surgical intensive care, and the multi-specialty operating rooms, University of Minnesota Hospitals.   Anne has had a long-standing interest in health policy and financing of health care in the U.S.  Retired from active nursing care in 2015 to focus on advocacy for health care payment reform to assure universal coverage in Minnesota, ultimately in the U.S.  Served 23 years in the United States Air Force Reserve, Nurse Corps, on flying status for over 20 years, retired at the rank of LtCol.  Professional Associations:  Association of PeriOperative Registered Nurses, American Nurses Association, Minnesota Nurses Association, Reserve Officers Association.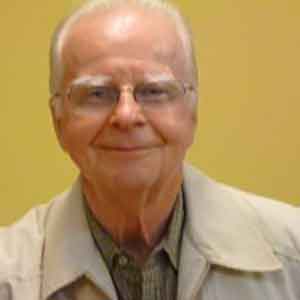 Don Pylkkanen, Secretary/Treasurer Don Pylkkanen is HCA-MN's Secretary/Treasurer and is Executive Director of Minnesota COACT which has been active with farm, labor, business, education, and physician groups in the statewide movement for affordable, high quality care for every Minnesotan since the early 1990s. Although the movement's name has changed from Health Care Campaign of Minnesota, Minnesota Universal Health Care Coalition, and now Health Care for All Minnesota, Don, as a board and committee member of these coalitions, has witnessed an unremitting commitment of hundreds of volunteers to reach the movement's goal. As a Vietnam War veteran he receives low-cost, high quality care directly from the Veterans Health Administration, so he believes everyone should receive that same kind of direct care from doctors and hospitals without having to pay high premiums and deductibles to for-profit insurers that don't provide care.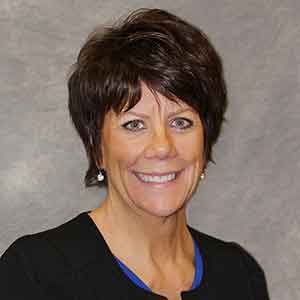 Rose Roach is the Executive Director of the MN Nurses Association. Rose came to MNA in October 2014 from the California School Employees Association, where she was a field director. In California, Rose was the co-chairperson of Single Payer San Joaquin and served as the San Joaquin Regional Coordinator for the Campaign for a Healthy California, which advocates for healthcare as a human right. Her organization fought for a ballot initiative to establish a single-payer healthcare system in California. Rose started her professional career at the Minnesota School Employees Association in St. Paul as an administrative assistant, organizer, labor representative, and executive director for 13 years. She attended Metro State University in St. Paul and Inver Hills Community College in Inver Grove Heights.Rose grew up in a union family and neighborhood in St. Paul, where her father was a proud union brewer for Schmidt Brewery.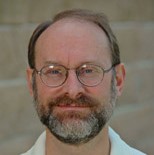 Mark Friedman, PhD teaches economics at South Central College in Mankato, MN.  He obtained his doctorate in economics from Colorado State University in 2015.  His primary research interests are economic inequality and economic democracy. Mark is co-chair of the Mankato area chapter of HCA-MN. He also teaches yoga meditation.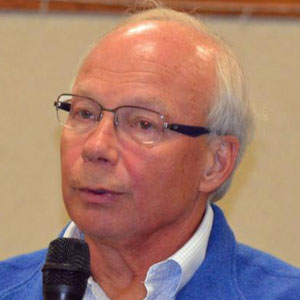 Ken Engelhart gradulated from Tulane University School of Medicine in New Orleans in 1978. He then completed his internal medicine residency at Mayo Clinic in Rochester in 1981. He worked in rural South Dakota for four years and then worked in primary care at the Marshfield Clinic from 1986 to 2006. In 2006 he begin a career at the VA Medical Center in Minneapolis Minnesota. He became the Co-Chief of primary care medicine where he was involved in beginning the patient centered medical home , helping achieve improved quicker access to veterans in primary care at the Minneapolis VA Medical Center and a special project to achieve medication access for Veterans who need Hepatitis C treatment. He has had the varied experience of working in a small rural clinic, a larger health maintenance organization care clinic and a publicly funded and delivered care system at the VA Medical Center. At the VA, prescription drug prices were able to be negotiated to 40 % less cost than in the private sector. Ken is passionate about advocating and being an expert in health policy .Together he is working with his wife Carol to bring the message of best and fair health care for all ages.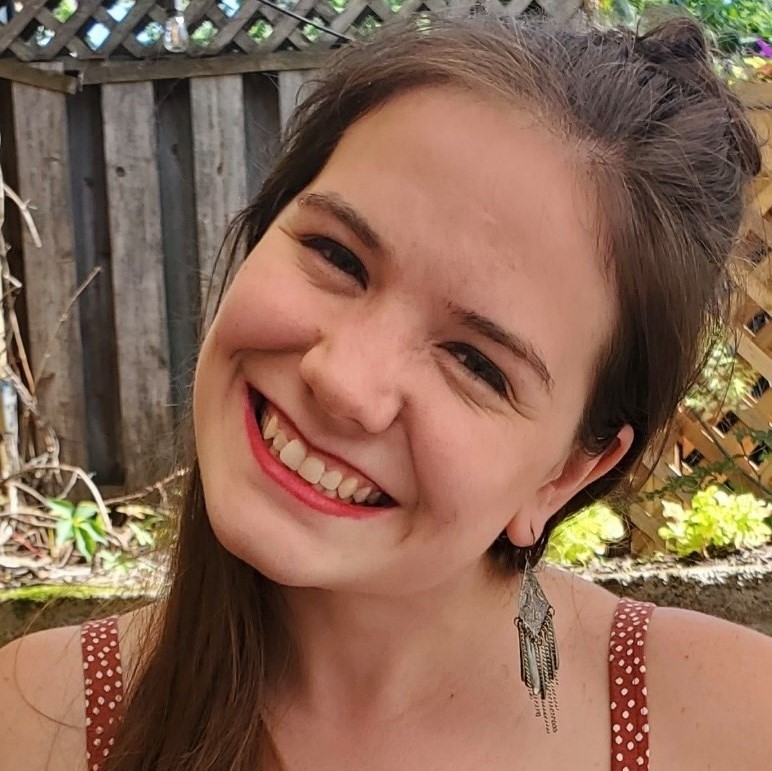 Maggiy Emery is an experienced political and nonprofit fundraiser and communicator. She has worked with campaigns and nonprofits all over the state of Minnesota, including Al Franken for Senate, Angie Craig for Congress, Dan Feehan for Congress, the Open Door, and the Immigrant Law Center of Minnesota. She currently serves as the Director of Development and Communications with Protect Minnesota and Co-Director of Rural Rising Project. She holds a B.A. in Theater and Political Science from the University of Minnesota. She lives in Saint Paul with her partner, dog, and two cats.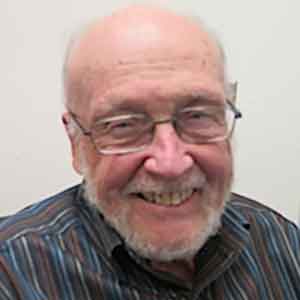 John Crosson, MD spent his entire medical career in hospitals devoted to delivering excellent medical care to the underserved first at Minneapolis General Hospital (the MGH of the midwest) and then eventually HCMC. He trained initially as an internist then decided to become a Pathologist. From the early 1970s to 2005 he worked at HCMC as a general Pathologist. During this time he saw many patients who suffered greatly because they had inadequate insurance and could not afford to be seen in the health care system in a timely way. For over 25 years he has worked on getting universal health care available for all in the US. Currently, he spends his time at the U of Minnesota teaching medical students and residents. He mentions the need to have single payer health care to them every chance he gets.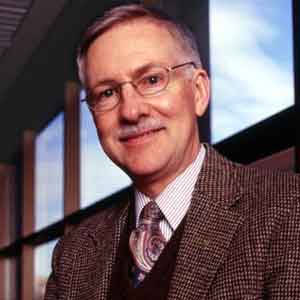 Jim Hart, MD, MBA worked for 30 years in primary care medical practice and management both independently and with HealthPartners, Inc. He also served on the teaching faculty of Regions Hospital from 1994-2005. Through 2010, he directed the Executive Program in Public Health Practice and the North Central Public Health Leadership Institute in the School of Public Health at the University of Minnesota. His primary interest is in the intersection of health and society and in restoring democracy to our health-care system. He served on the Minnesota Health Care Access Commission in 1989-91 and has been a long-time advocate of a unified, publicly-funded health-care system. Dr. Hart has also had a long interest in global health issues – he served on the boards of WellShare International for 13 years and Global Health Ministries for 6 years. In his retirement, he continues to stay engaged in Minnesota health policy discussions and various community health initiatives.
HCA Health Policy Advisors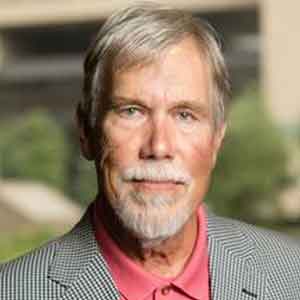 John A. Nyman, Ph.D., is Professor of Health Economics, Division of Health Policy and Management, School of Public Health, University of Minnesota. His research interests lie mainly in the theory of demand for health insurance, the theory and practice of cost-effectiveness analysis, and nursing home care policy. Dr. Nyman is the author of over 150 research articles appearing in a wide range of scholarly publications and is also the author of The Theory of Demand for Health Insurance (Stanford University Press, 2003). He teaches graduate-level courses in health economics and cost-effectiveness analysis, and has been cited for excellence in teaching on a number of occasions. He received his Ph.D. in economics from the University of Wisconsin—Madison.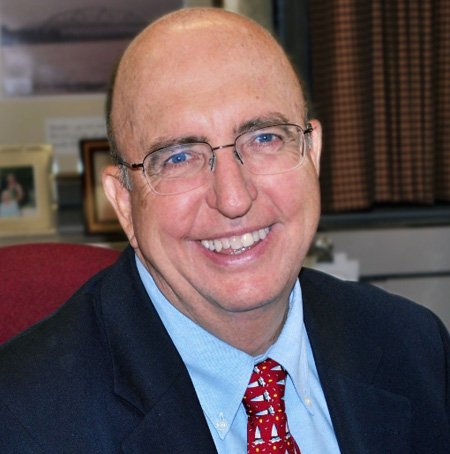 Mac Baird, MD, MS, is CEO of the University of Minnesota Physicians and Co-President of MHealth. He began his medical career in 1978 as a rural physician and family therapist. He has since held academic positions in Oklahoma; New York; and Rochester, Minnesota. Leadership involvement includes co-chair of the Institute of Medicine report on health and behavior, past-President of the Society of Teachers of Family Medicine and was chair of the University of Minnesota Department of Family Medicine and Community Health for fifteen years.
Dr. Jackie Brux is an emeritus professor of economics and founder/director of the Center for International Development at UW-River Falls; and author of the college textbook, "Economic Issues and Policy, 7th edition, 2019″ (focus includes topics like health care, education, the environment, immigration, unemployment, world and domestic poverty, international trade). She has her Ph.D. in Economics, focus on Development (development of poor countries) from the University of Michigan – Ann Arbor.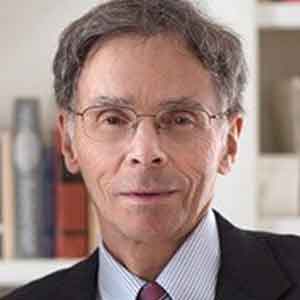 Kip Sullivan was a staff attorney for the Juvenile Rights Division of the New York Legal Aid Society from 1972 to 1975 in the South Bronx. From 1976 to 1980 he was a fundraiser and researcher for Citizens Action League in California. From 1980 through 2000 he was an organizer and researcher for Minnesota COACT (Citizens Organized Acting Together). From 1986 until 2000, he was COACT's lead organizer for universal health insurance through a single-payer system. From 1987 through 1995 he functioned as a half-time organizer and lobbyist for the Health Care Campaign of Minnesota, a coalition of two dozen organizations dedicated to enacting single-payer legislation in Minnesota. He was one of two consumer representatives on the Minnesota Governor's Health Plan Regulatory Reform Commission in 1988. Between 2000 and 2007, he continued to work for universal health insurance as the health systems analyst for the Minnesota Universal Health Care Coalition (MUHCC), which later changed its name to Health Care for All Minnesota. MUHCC consisted of 15 organizations, including the League of Women Voters, the Minnesota Farmers Union, Physicians for a National Health Program, the Minnesota Nurses Association, and the National Association of Social Workers. Mr. Sullivan has written several hundred articles on health policy, many of which appeared in national newspapers, magazines and journals such as the American Journal of Public Health, Health Affairs, the Journal of Health Politics, Policy and Law, the Los Angeles Times, The Nation, the New England Journal of Medicine, the New York Times, and the Washington Monthly. He has a BA from Pomona College and JD from Harvard Law School. Read policy analysis from Kip here.